Every client, who is successfully insured once through the Foyer Global Health, can use this health insurance WITHOUT a health check FOR LIFE, regardless of the country in which he is living.

Group discount on the normal premium for everyone!

Waiver of double or multiple insurance rule, so you can fulfil a local compulsory or minimum insurance, that may exist, without legal or billing pitfalls.
Whatever your plans
we have a plan for you.
What's your plan? Are you an Expat? Are you traveling alone or with your family?
Will you be away for your job, studies or just for the pleasure of discovering new things?
Short term trip or long term project for your life? As preferred partner of the Foyer Global Health,
we offer you a comprehensive range of international health care plans that will suit your needs.
You are leaving for your job and expect to spend
an extended period of time in a new location abroad?
Our SPECIAL plan offers full insurance cover, including extra benefits such as corrective lenses and preventive medical check-ups. It also takes into account other medical and non- medical services in addition to covering the major cost items., the SPECIAL plan is the right choice.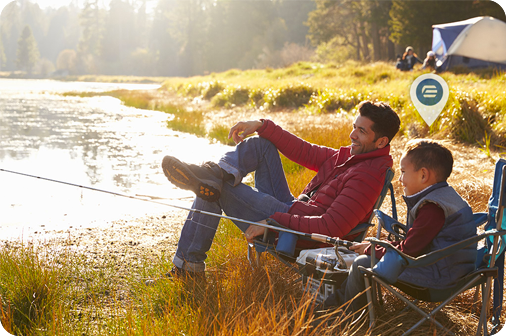 If you are looking for a maximum service level
and have high expectations with the organisation
of your medical care,
EXCLUSIVE is the right choice for your family.
With EXCLUSIVE, Foyer Global Health
has designed a comprehensive insurance cover
for expats and their families.
Quick and efficient services
anywhere in the world

Immediate assistance 24/7

Second Opinion from Best
Doctors ®

Access to list of medical
providers

Client service portal
About Foyer Global Health
Excellence made in Luxembourg, since 1922
The Grand Duchy of Luxembourg is widely recognised as one of the key centres for international cross-border insurance.
The success of the Luxembourg insurance and reinsurance market is the result of a combination of factors. This includes the country's financial, political and social stability as well as its versatility and availability and the business-oriented approach of the regulatory authorities. It's highly qualified multilingual workforce as well as its legal and regulatory framework, ensuring both the protection of policyholders and the ability to create tailor-made products, can also be listed among Luxembourg's key success factors.
Our preferred partner, the Foyer Global Health, who is specializes in Expats, is the brand of the Foyer Insurance Group, the leading insurance group of Luxembourg.
The health insurances are the result of decades of experiences with our international customers from all over the world. The Foyer Global Health offers first-class international insurance cover for your health, in combination with a comprehensive medical assistance service, as well as other services, you can add according to your needs.
Please Note! The discount is already included in the calculator